Oil and gas exploration in protected areas
May 14, 2018 | 3 min. read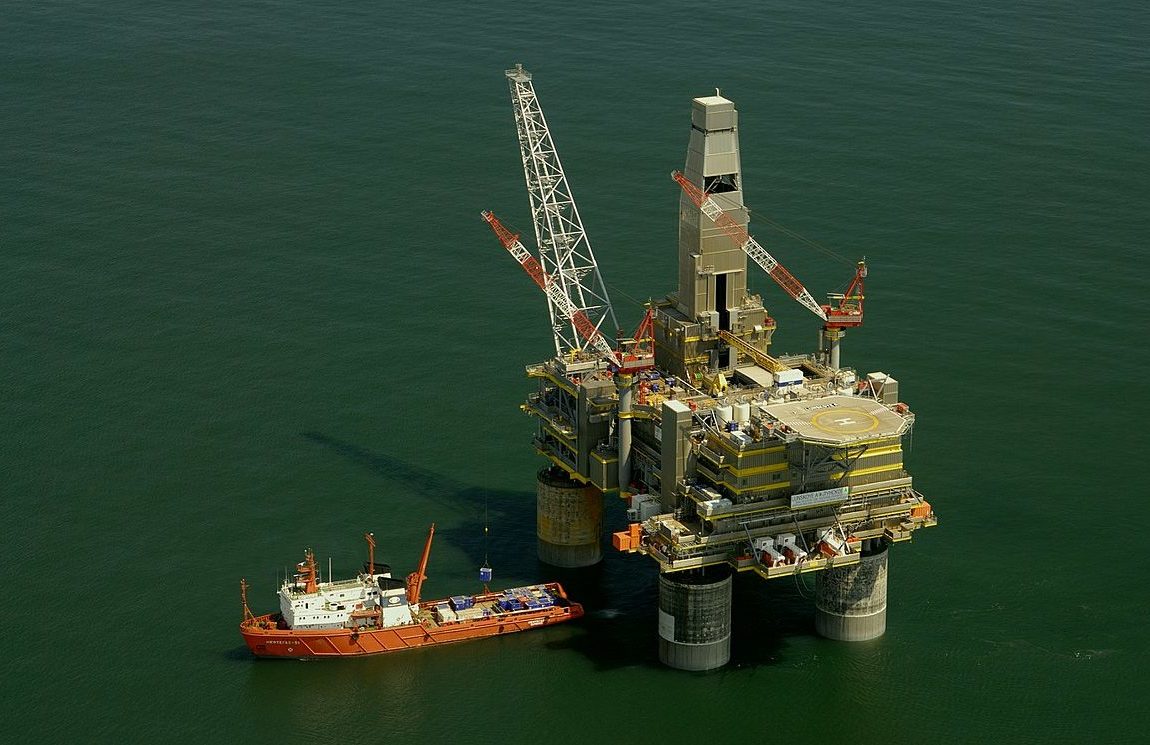 The Canada-Newfoundland and Labrador Offshore Petroleum Board (CNLOPB) recently announced that it would open up new areas for allow oil and gas exploration in the Northeast Newfoundland Slope. Last December, the Minister of Fisheries and Oceans designated this area a marine refuge to protected vulnerable corals, sponges and sea pens. The area is also home to bottlenose whales – a federally-listed endangered species.
This area's corals, and sponges and seapens, forming dense concentrations on the sea floor, are important species that create structure on the seafloor and provide habitat for other species; this contributes to the overall biodiversity of the area. The area also includes deep water canyons which are known to be home to bottlenose whales as well as many other fish speices. This area was also designated in December 2017 as a marine refuge, in part, to contribute to an international agreement whereby Canada has committed to protect 10% of its marine and coastal areas by 2020.
This designation means that the area is currently closed to fisheries as Canada has used provisions under the Fisheries Act to close this area, and others to bottom contact fisheries. As such, there is no prohibition on other industrial activities as the Fisheries Act, despite the area being important habitat for many marines species. .
"The marine refuge is designated under the Fisheries Actat closure is under the Fisheries Act, and the Fisheries Act has no jurisdiction over oil and gas," said Susanna Fuller, Marine Conservationist.
"I see it as an intentional undermining by the CNLOPB of the work that [Department of Fisheries and Oceans] has been trying to do around marine protection. They know the Oceans Act is under review [with amendments in Bill C-55 – An Act to amend the Oceans Act and the Canada Petroleum Resources Act], the Canada Petroleum Resources Act is under review and that Bill C-55, which should be through third reading in the next month or so – if Bill C-55 was through and approved, the minister could freeze … any activity in an area."
"There is a lack of cohesiveness within government departments and regulatory agencies," says Susanna Fuller, Senior Project Officer at Oceans North, "as some level of cooperation should exist so that one government department is not undermining the efforts of another."
"Canada has amended its Oceans Act through Bill C-55 and this is currently in third reading, with an expectation that it will be passed into law in June 2018. Once passed, the amendments would allow the Fisheries and Oceans minister to freeze the footprint of human activity in an area – while it is being considered for an Oceans Act Marine Protected Area."
"There is also a need for the Offshore Petroleum Boards, that are a partnership between the federal and provincial governments to work proactively on not undermining efforts by Fisheries and Oceans Canada to protect marine diversity. Surely, the other 90% of the ocean is enough in which to pursue industrial extraction".
"I see it as an intentional undermining of marine protection by the CNLOPB [Canada-Newfoundland and Labrador Offshore Petroleum Board]. They know the Oceans Act and the Canada Petroleum Resources Act are under review with amendments from Bill C-55 [An Act to amend the Oceans Act and the Canada Petroleum Resources Act], which should be finalized soon. If C-55 is approved the minister could freeze any activity in an area – and that would really help conservation efforts."
Fuller also expressed concern that other organizations with an interest in this area, including the province of Newfoundland and Labrador, representatives of the fisheries industry and conservation organizations all agreed to protect this area.
Allowing oil and gas exploration while fishing is restricted in this area not only undermines conservation efforts – it also impacts the willingness of the fishing industry to cooperate on marine protection, when they see other industries permitted to continue in areas that they have agreed to set aside.  flies in the face of common sense and conservation science, and could create tension with the fishing industry in Newfoundland and Labrador and also hinder current conservation efforts.