Media Reaction – Announcement of 25×25 pathway
February 8, 2023 | 1 min. read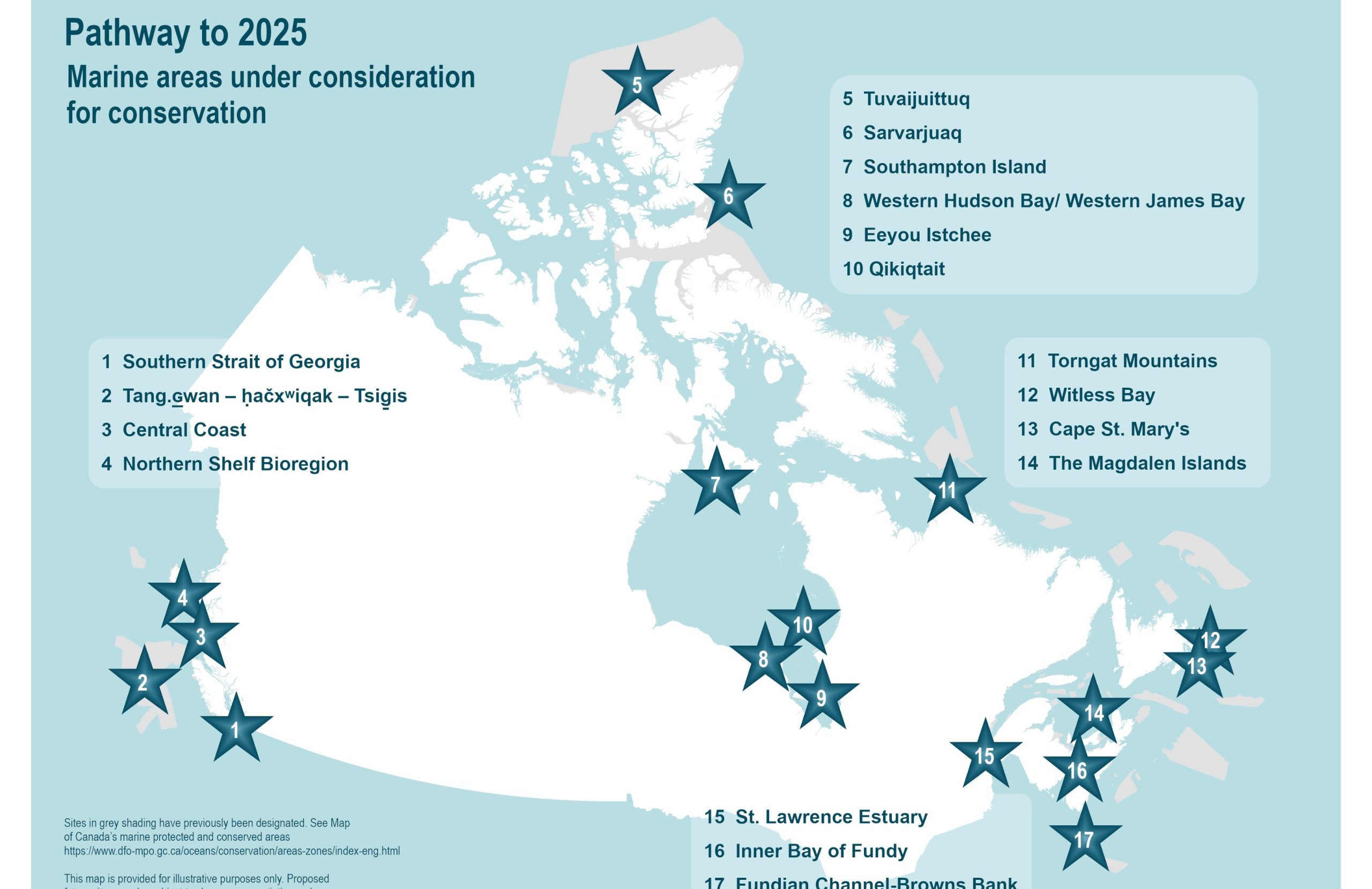 The Seablue Canada coalition applauds the release of the new marine areas slated for protection by 2025.
"Seeing tangible areas on the map is a significant step forward for marine protection in Canada. The pathway provides much needed clarity for communities in coastal areas and creates accountability measures for the Government of Canada as 2025 rapidly approaches. Going from 14.66 per cent of protection to 25 per cent in under 2 years required a strong plan and now we have it. We applaud the ambition and intent to cooperate across the Government of Canada departments to turn promises into action on the ground and waters."
The SeaBlue Canada coalition combined forces in 2016 when Canada's protected areas amounted to less than 1 percent. The release of this pathway is the result of significant collaboration across Indigenous and crown governments, rightsholders, stakeholders, coastal communities and ENGOs.
To read the Government of Canada press release: https://www.canada.ca/en/fisheries-oceans/news/2023/02/government-of-canada-on-track-to-meet-its-2025-and-2030-marine-conservation-targets.html
*Image courtesy of the Government of Canada