Historic investment in ocean protection welcomed by conservation groups
April 21, 2021 | 4 min. read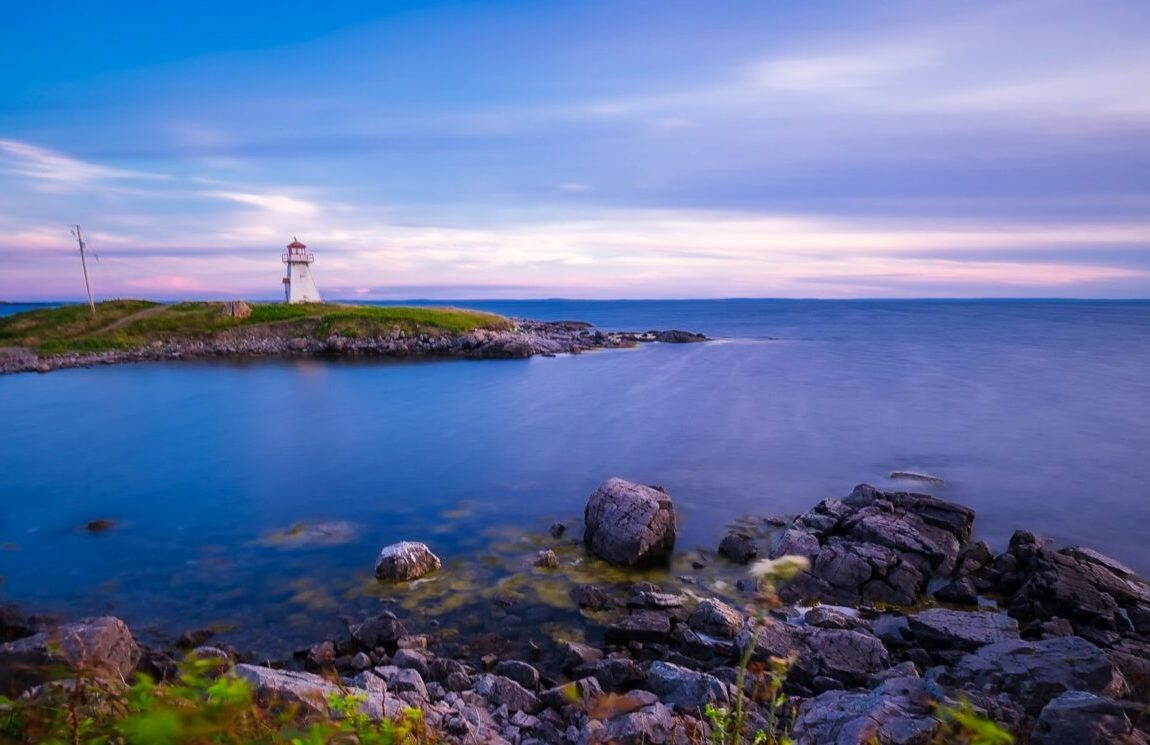 $976.8 million investment over five years supports Canada's commitment to protect at least 25% of its ocean by 2025
April 21, 2021, traditional unceded Algonquin Territory/Ottawa, Ontario — SeaBlue Canada, a coalition of the country's leading ocean conservation groups, applauds the federal government for making an unprecedented investment in ocean protection in the 2021 budget.
Budget 2021 commits $976.8 million in new spending to help Canada meet its target of protecting 25% of its ocean by 2025 and 30% by 2030. It also signals a focus on reconciliation by supporting Indigenous Guardians and the development of Indigenous Protected and Conserved Areas.
While this funding is an encouraging step that sets Canada on the right course for 30% protection by 2030, conservation groups caution that ongoing investment will be needed to ensure that marine protected areas (MPAs) are well-managed and effective.
MPAs help to protect biodiversity, rebuild fisheries, fight climate change and support coastal communities by creating jobs and boosting local economies. A recent study in Nature highlights the opportunities to achieve these goals by establishing strongly-protected MPAs that prohibit bottom trawling, oil and gas activities, and other harmful activities.
In August 2019, Canada announced that it had protected 13.8% of its ocean, exceeding the previous international target of 10% by 2020. Since then, Canada has redoubled these efforts, joining the Global Oceans Alliance which is leading the push to protect 30% of the global ocean by 2030. Canada has also announced minimum protection standards that would prohibit bottom trawling, mining, oil and gas and dumping from federal protected areas. With the added funding, SeaBlue hopes these standards will be extended to all areas counting as protected in Canadian waters.
MPAs are one of many tools needed to conserve and protect ocean health and marine biodiversity. It is encouraging to see that the budget also allocates funding for ghost fishing gear removal, Pacific salmon restoration, and Canada's first "Census of the Environment."
Organizational Statements
Canadian Parks and Wilderness Society (CPAWS)
"Science shows that marine protected areas are one of the most effective ocean conservation tools, producing significant benefits for biodiversity conservation, fisheries and climate change. Recent studies have estimated that protecting at least 30% of the ocean by 2030 in MPAs could restore ocean health by 2050 and with a return on investment of 10:1
for every dollar spent on protection. However, to produce these benefits, MPAs need to be well-funded, well-managed and strongly protected, so this is both a wise and timely investment in Canada's ocean."
Alex Barron, National Director Ocean Program, Canadian Parks and Wilderness Society
Ecology Action Centre
"With strong management and adequate resourcing, marine protected areas can be the foundation of a successful ocean conservation strategy. We are pleased with the investment from the federal government in yesterday's budget, which is an important step on the path toward a more sustainable future for our oceans. As we look toward 2030, Canada must continue to focus on strengthening the quality of its protected marine spaces while working to meet its area-based targets."
"With strong management and adequate resourcing, marine protected areas can be the foundation of a successful ocean conservation strategy. We are pleased with the investment from the federal government in yesterday's budget, which is an important step on the path toward a more sustainable future for our oceans. As we look toward 2030, Canada must continue to focus on strengthening the quality of its protected marine spaces while working to meet its area-based targets."
Jordy Thomson, Senior Marine Coordinator (Ecosystems), Ecology Action Centre
David Suzuki Foundation
"This investment in the oceans sends a clear message that ocean protection is a priority for Canada, and shows Canada is serious about conserving ocean ecosystems. While it's vital that Canada uses these funds to meet conservation targets, as measured by size, it must ensure both the quantity and quality of marine protected areas."
Jay Ritchlin, Director General, B.C. and Western Region, David Suzuki Foundation
Oceans North
"The commitment to place based protection of coastal and marine environments as well as restoring coastal ecosystems comes at a pivotal time. Through this investment, Canada is leading the way of other countries in its commitment to protect aquatic ecosystems. We look forward to working with communities, Indigenous governments and government partners on how to better integrate climate change and healthy communities into place- based protection. This will be of particular importance in the Arctic."
Susanna Fuller, VP Operations and Projects, Oceans North
West Coast Environmental Law
"It's encouraging to see the federal government commit substantial funds to nature and ocean conservation, and to supporting the work of Indigenous Guardians and the development of Indigenous Protected and Conserved Areas. These investments will need to focus on conservation — and ramp up in the coming years — in order for Canada to recognize the significance of Indigenous-led conservation and reach its conservation goals of protecting 30% of the ocean by 2030."
Stephanie Hewson, Staff Lawyer, West Coast Environmental Law
WWF-Canada
"WWF-Canada welcomes this investment in marine protection and Indigenous Protected and Conserved Areas and looks forward to working with the federal government to identify areas where protections will safeguard at-risk species, sequester and store blue carbon, and support Indigenous Guardian programs. While Canada has protected significant and important marine areas in recent years, we must do more. We must invest in strengthened standards, including prohibiting ships from dumping all waste and toxic materials in protected areas. We must also invest in planning and implementing protected area networks, so species are protected from human threats throughout all the habitats they frequent."
Simon J. Mitchell, VP Resilient Habitats, WWF-Canada
-30-
For more information, please contact:
Jenn Brown
Communications & Events Coordinator, Ocean Program, CPAWS
jbrown@cpaws.org
416-389-6668
Jordy Thomson
Senior Marine Coordinator (Ecosystems), Ecology Action Centre
jordy.thomson@ecologyaction.ca
902-877-9382
Jay Ritchlin
Director General, B.C. and Western Region, David Suzuki Foundation
jritchlin@davidsuzuki.org
604-961-6840
Susanna Fuller
VP Operations and Projects, Oceans North
susannafuller@oceansnorth.ca
902-483-5033
Stephanie Hewson
Staff Lawyer, West Coast Environmental Law
shewson@wcel.org
604-684-7378 ext. 231
Rebecca Spring
Senior Manager, Communications & Media, WWF-Canada
rspring@wwfcanada.org
647-338-6274